Sean Hardin wears many hats: singing back up for Deitrick Haddon, preaching, writing and recording.
Praises, praises, praises be to God! Listening to Sean Hardin and his ministry, I have quickly come to realize it is simply praise music at its finest and most sincere.From the message to the melody, the band to the praise team, his music is on fiyah for the Lord!
When the opportunity arose to feature Brother Sean Hardin it was a no-brainer as we, ThaHitz, regularly have his music in our music rotation.
That would be pretty selfish of us to feature him just because we like his music, but God quickly impressed upon our hearts that others need to hear the work that Sean is doing in Jesus' name.
It is always something good when you can be a blessing to others and have your talent used by God in a positive light. He doesn't have to sing for the Lord, he chose to which shows the dedication and faith he has. We have a couple songs sent in from Sean that I know will just brighten up your whole day, and remember don't be selfish with what the Lord has blessed your day with, so send this off to your friends and family so they can get their praise on too!
Sean Hardin Music Preview:
Hold On
14 – Various – 12 – Sean Hardin – Sean Hardin – Hold On
Been So Good
12 Various – 10 – Sean Hardin – Sean Hardin – Been So Good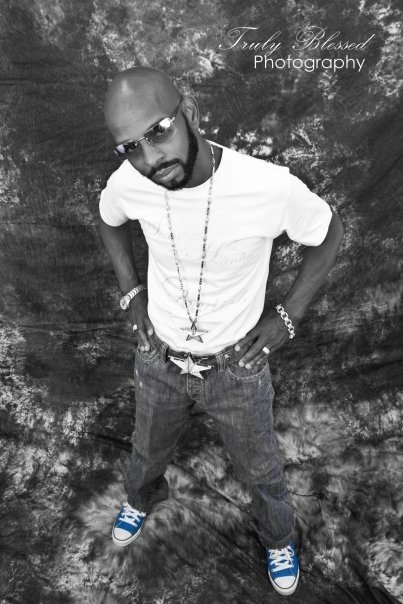 Sean Hardin Bio
The Motor City has given birth to great gospel artists like The Winans Family, The Clark Sisters, J.Moss and Deitrick Haddon. We have paved the way for many choirs throughout the world with great conductors such as Rev. Charles Nicks and Thomas Whittfield. Who could forget Aretha Franklin singing at her daddy's church and tearing the house down with "Mary Don't You Weep"? Motown has definitely made its mark.
Detroit can't be stopped when it comes to gospel music. This is why Sean Hardin joins the city's best and testifies that God has "Been Good". On his new release on Nu House Records, Sean Hardin lets you know that God is more than fiction. He is joined with his group Obadiah ringing in the background echoing his sentiments.
Sean Hardin was introduced to the gospel arena at an early age. He is a product of Detroit suburb Highland Park. He has always loved singing and has made that known by way of local bands, community choirs, background singer to Deitrick Haddon, A&R of ManHaddon Entertainment founded by Detrick Haddon, and now his own solo project.
When he is not preaching, fathering, working or playing the organ, Sean is singing. He also puts his writing talent to work on his new CD. When you listen you will know that he has high energy and he wants to present God with it. All the tracks give Sean's personal testimony of overcoming and triumphing in our Lord Jesus Christ.