A Tribute to Dr. Cedric Dent by Yinka Oyelese, moved us so much that we had to feature it here @ ThaHitz.com.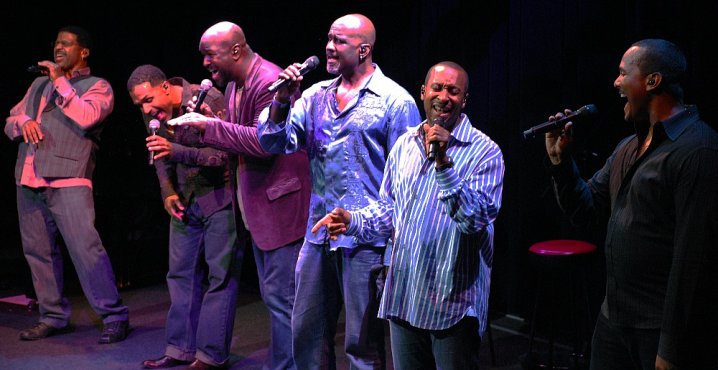 [twocol_one] Take 6 is a legendary group and Dr. Cedric Dent is and big reason why. He just recently performed his last show as a full time member of the multi Grammy award winning group. Many have been touched and influenced by Take 6 and Dr. Cedric Dent who is a religious family man, professor, role model and inspiration to many. You can imagine how the news rocked the collective worlds of jazz, gospel, contemporary and just plain ol' music listeners everywhere. One fan's insight has pretty much summed it up and are proud to give it a platform for everyone to see. Please continue reading below for Yinka's tribute to the legendary Dr. Cedric Dent, Sr.
[/twocol_one] [twocol_one_last]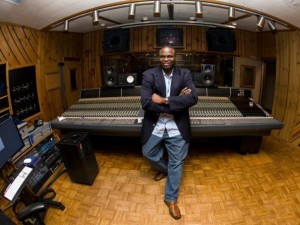 Yinka Oyelese[/twocol_one_last]
Dr Cedric Dent's last performance as a full time member of Take 6 came in 2011. I read of his "semi-retirement" with mixed emotions.  Generally, Take 6 need no introduction.   However, in case you have been living on another planet, Take 6 are simply the greatest a cappella group in history, winning 10 Grammies, performing at the White House for several US presidents, selling out the biggest concert halls,  starring on "Sesame Street" and "The Oprah Winfrey Show", and counting Quincy Jones, Stevie Wonder, and Leonard Bernstein among their biggest fans. They practically changed vocal music forever!
Cedric Dent, PhD, baritone,  is one of the most gifted musicians on the planet. His Grammy-nominated vocal arranging defies imagination. Yet in his humility, he hands over the hat of "best vocal arranger in the world" to another true genius, the Architect, Mark Kibble. Cedric is also a phenomenal jazz pianist, arranger and composer. And as a professor, he has inspired countless young musicians of the next generation.
Almost everyone who knows me knows I am a HUGE fan of the vocal group Take 6. I always loved a cappella spiritual music and directed several groups in my teens and twenties, traveling all over Nigeria. I first heard Take 6 around 1986.
OK, so I was talking about what a huge fan I was! I would do anything possible to get any recordings of the group or go to any concerts that I could attend. In 1992, I saw them perform at the Hammersmith Odeon in London. I felt like standing on the sidewalk and telling people "buy tickets, go in, this will be THE BEST vocal harmony you will EVER hear"! That was needless; Take 6 sold out the biggest halls everywhere!
Anyway, in the early 90s I was going through an extremely difficult time. I was going through an incredibly painful divorce, my very best friend had just been murdered, and life generally sucked. I was as low as low could be. It was then that I got my first computer and discovered email. One day, out of the blue, I got an email from an unknown person that I almost deleted. Just as I was about to send it forever to that unknown place that all deleted emails end up in, I saw the words "Take6" and decided to read it.
It was plain and simple (and I am paraphrasing it here): "Hi Yinka, I am Cedric Dent, a member of Take6. A friend of yours told me that you were going through a hard time. I want you to know that God is able to take care of all your problems, and He will bring you through, as He has promised, shining like gold. Take6 will be performing at the Royal Festival Hall in London next week, and it would be wonderful if you could make it. I would love to meet you"!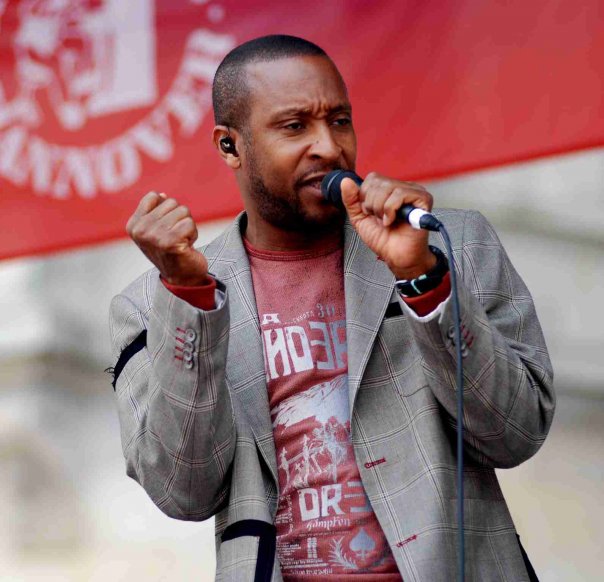 What? Take6 were the people at that point that I most wanted to meet in the whole world! And here, out of the blue, I get an email from one of them inviting me to meet them???
Needless to say, I was there with my two little sons. It was a day I will never forget. The photo I took with Cedric Dent has always been on my mantelpiece since that day.
This act of selfless kindness on the part of Cedric changed my life. We became friends over the next several years. I never missed a Take6 concert if I could make it. I met him at countless Take 6 concerts. He was always gracious, kind, the perfect gentleman, and above all, deeply committed to the Lord. CD always had a word of spiritual encouragement. I must say, I have never met a more humble, down to earth person. Cedric kept sending me emails of encouragement, telling me how he was praying for me. I also prayed for Take 6 and for Ced and his family. One evening I will forever cherish was having dinner last year at a restaurant in Nashville with Cedric, his beautiful and lovely wife Bev, and Patrice.
It was an honor, not too long ago, to have Take 6 on Patrice's upcoming album. When one thinks of the great roster of stars they have guested with – Quincy Jones, Michael McDonald, Stevie Wonder, Bebe and Cece Winans, Brian McKnight, Sarah Vaughan, Ella Fitzgerald, KD Lang, Al Jarreau, James Taylor, Livingston Taylor, Andrae Crouch (and the list goes on and on), I can see just how blessed I am. I have become friends with all of them, and I tell you, they are some of the most wonderful people you could ever know  – Claude, Mark, David, Joey, Alvin and Khristian. They have blessed me beyond words.
Now, my life could not be better – I married the girl of my dreams, have a great job, am truly blessed. But I will never forget how a true star reached out to me in my moment of darkness and despair and offered me the gift of his friendship. So seeing him "leave" Take 6, I am filled with gratitude for his wonderful ministry, but also sadness at seeing him go.
Cedric, as you open this new chapter in your life, I pray that God will bless you, Bev,  and yours beyond your wildest dreams. You are a true star, not just for your musical and intellectual accomplishments, but because of the way you have encouraged and blessed countless people, me included. Your email that day changed my life forever. You are a GIANT among men.  Thanks for the years of friendship. I salute you!!! Love you, Bro!
Yinka