Christina Benjamin is dedicated to the Lord and serves Him through ministry of song and charity. I hope you find her music as refreshing and positive as we do. In this article you will find, exclusive interview, music and our take on her music. Enjoy![twocol_one]
Christina Benjamin is viewed by many as a modern day "Super Woman" because of everything she is: a mom, wife, singer, songwriter, friend and a God fearing woman focused on taking the gospel everywhere she can!
Our introduction to Christina Benjamin came last year at a concert in Detroit, MI where she performed her hit single "Breathe" currently on her latest project "Pieces of Me". After hearing it you felt the Spirit of God in the building and felt charged to do something to bring more glory and honor to His name.
After purchasing her album a month ago (which everyone should do! Support what God has for you) "Pieces of Me" I felt the same power and anointing I had received a year earlier which confirmed that this was and is more than just music, sales, shows and popularity….but this is a ministry. She is a modern day disciple focused on pushing a positive message in a modern day outlet. With her husband, best friend and manager by her side she has continued to climb to new heights globally and with God as their lead I am sure she will reach her goals in no time.
[/twocol_one] [twocol_one_last]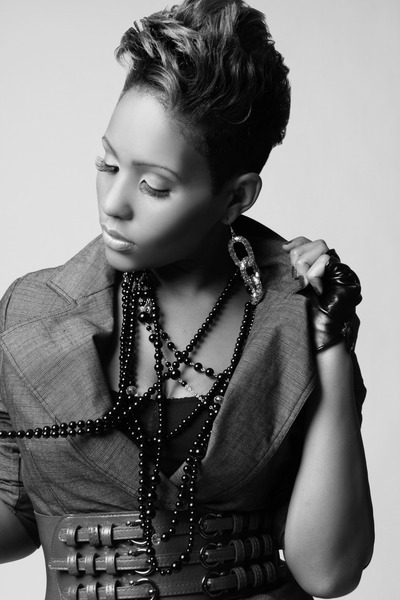 Christina and husband Courtney Benjamin below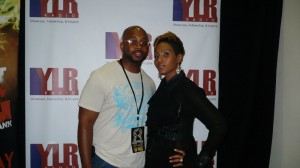 Click to Enlarge Photos
[/twocol_one_last]
[twocol_one]DEBUT ALBUM "BATTLEFIELD" Coming Soon…
Acting Credits can be found on IMDB: http://www.imdb.com/name/nm3652284/
[/twocol_one] [twocol_one_last]Continue reading for exclusive interview and music!
Website: www.christinabenjamin.com[/twocol_one_last]
[twocol_one]
Christina Benjamin Music Preview:
 Runnin 2 u
Holding Me Close
Christina Benjamin-Holding Me Close
Breathe
[/twocol_one] [twocol_one_last]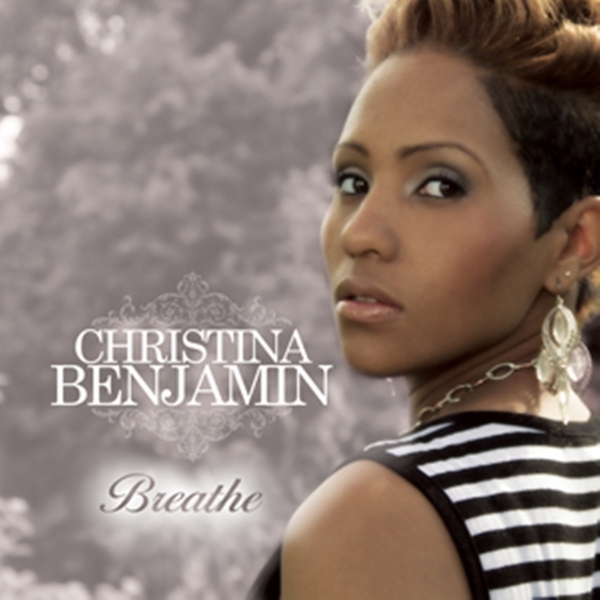 [/twocol_one_last]
Christina Benjamin has played with the following artists:
Three Nail Scar, Eric Deon, SisQo, Peggy James, Brandon Mitchell and Singers With A Purpose, and DaVon j. Goode & A.M.
Christina Benjamin has played at the following venues:
Rhythm Of Gospel Artist Showcase, Uniting Faith and Family Outreach, Principle Cafe, Museum of Science and Industry Theatre, Hosanna Tabor Lutheran Church. Bio Christina Benjamin
(BMI) (Actress/Recording Artist/Songwriter/Model)
Born and raised in Detroit, MI.
Because of her love for the arts, she attended Detroit High School for the Fine and Performing Arts. Christina is a theatre and film actress; She has performed as lead in such plays as in Vanessa Lynn's Stageplay "AFFAIRS one night can change your life…" she played Peaches and also"UnEqually Yoked" as Sis.Trinia Mills.
Just to name a few more she has also been in other plays such as; TJ Hemphill's "Grandma's Hands", "The Lust of a Man" and currently touring with stageplay "I Can't Stop Living You". Christina has been blessed to act and sing along side great talents such as: Clifton Powell, Peggy James, Eric Deon, Shirley Murdock, Carl Payne, Sisqo, and Christopher Williams just to name a few.
She has been very ambitious in her singing career and released her first single "Breathe " in July 2010 from her Debut album coming soon. 
In 2010 Christina was granted the opportunity to perform in Memphis TN at the "Rhythm of Gospel Awards Showcase".
Christina was honored to be nominated for gospel artist award by Black Essence Awards INC for their 7th annual awards ceremony and won top 20 Award for 2010. In addition to all of that she is a proud mother to 3 children and has a wonderful supportive husband. She credits her talents all to God and is excited where God is taking her.
She lives her life according to her favorite scripture Matthew 19:26 " with God all things are possible".
ThaHitz: Just to introduce yourself, what is your name, age and skill? Christina Benjamin: Christina Benjamin 28, Actress/Singer/Songwriter
TH: What genre of music do you consider your work to be? Who are your major influences? CB: Christian/Inspirational with a Rock, Jazzy, Edgy Twist Influences Damita Haddon, Anita Baker, Deitrick Haddon, JMoss, Brandy and Toni Braxton
TH: When did you first start singing? What inspired you to make music? CB: I became a artist in 2009. What inspired me was while on the road with a touring stage play. I seen that a lot of the other actors had cds and did pretty well for themselves. I thought to myself, I am a singer so why shouldn't I have a cd. And that's how it all started. But I had no idea God was setting me up for this to be more than just a cd, but a ministry and ultimately my purpose in life.
TH: Do you have a record label? Are you a member of any music organizations? CB: Independent Label Benjamin Entertainment Group owned by my Husband and I, (BMI)
TH: What can you tell me about your roles outside of just your own music? CB: Outside of music I am a wife, mother of 3 beautiful children, an actress, and reaching out to young women through my organization "Jesus Girls Rock". This was organized to encourage and uplift young women, showing them you can be beautiful, love God, Do all things through Christ, believe in yourself, have Faith and be confident. Jesus Girls Rock Concert Coming 2012 we are praying it gets picked up for tour to reach young women around the US and Overseas. The Concert is Presented By Benjamin Entertainment Group and Staring Crystal P, D-Lane, and Christina Benjamin.
TH: Where have you performed? What are your favorite and least favorite venues? Do you have any upcoming shows? CB: I have been blessed to perform all over many churches, events and theaters. I would say my favorite venue would have to be the Destiny Awards. I mean they had they lights, camera and action and the sound system was perfect, which is always a plus for me. I do have several upcoming performances , 2 inparticular which is in May March of Dimes walk and I will be performing on a gospel cruise in Nov in the Cozmel, Mexico, I'm really looking forward to some fun in the sun.
TH: Which songs do you perform most frequently? Do you ever play any covers? Do you have a set play list? CB: I perform my single "Breathe" the most. Yes I do covers occasionally, I like to do a familiar song for the crowd because its brings the in a little more. I usually generally have an idea of a playlist of what I want to perform but each performance is unique and I usually have to see what type of crowd it will be or atmosphere and I sing accordingly.
TH: Who writes your songs? What are the main themes or topics for most of your songs? Do you think these topics will change over time? CB: I write all of my songs, but on my Album "Battlefield" Coming Soon!!! I have a couple awesome songs the talented Melanie Rutherford wrote for me. But majority of the time I write the songs and bring it to my producers to bring it to life. I write whatever God puts on my Heart with or without a track. Inspiration, Worship, WarFare are the themes God has me at right now.
TH: Could you briefly describe the music-making process? CB: Normally, God will inspire me when I am in worship and my mind is clear. He will start to give me melodies or words. Sometimes I will just get a melody to something and he won't give me the words for weeks. Then other times He will give me a complete song that day. I also listen to a lot of music and I will get inspired that way and come up with ideas for new songs. I have a lot of fun doing it.
TH: What are your rehearsals generally like? Do you have a set time each week in which you practice or are rehearsals more spontaneous? CB: I practice vocal exercises daily, and work on my stage performance. I am currently still in the process of getting my band together. I am really looking forward to that!
TH: How has your music evolved since you first began making music? CB: I have definitely grown because I have discovered my voice and I am still discovering things about my voice I had no idea I could do. I am always trying to improve upon my singing style. I pray I will master my voice someday and be able to sing to my full potential.
TH: What has been your biggest challenge as an artist? Have you been able to overcome that challenge? If so, how? CB: My biggest challenge was fear. I was always a shy person and very sensitive as well. As an artist you bear your soul to the world and open yourself up for acceptance and criticism. It can be hard sometimes to know, that everyone is not going to dig your style or get you. But you just have to stay true to yourself and realize everyone may not be your audience but God has a set audience for you.
TH: What's your ultimate direction for your ministry? Are you seeking fame and fortune? CB: I want reach the world, the saints and the sinners. I want to be an inspiration to the hopeless and let people know they can be saved and still have all their dreams come true. Of course, I want to be successful but I am really not concerned with that right now because I know hard work pays off in the end. So fame and fortune will follow because I know God will give me the desires of my Heart.
TH: What advice do you have for people who want to form their own bands/group/be an artist? CB: Follow your heart and go after your dreams. I would 1st among all things seek God first. Because He is the only one who truly knows what he created you for and what your purpose is. I would say be your unique self that's what makes you different and that is what will set you apart. No one will appreciate your style if you are a carbon cutout of another artist. The things that may be strange to you will make you one of the greatest. God created us all individually unique!
TH: How can fans-to-be gain access to your music? Do you have a website with sample songs or a demo CD? CB: http://WWW.CHRISTINABENJAMIN.COM I Currently have my EP "Pieces Of Me" out as well as the single "Breathe"
TH: Is there anyone you'd like to acknowledge for offering financial or emotional support? CB: I have to say if it wasn't for God placing my loving and supportive husband Courtney Benjamin, I would have never walked into my destiny. He believed in me when I didn't believe in myself. He has always had my back and I know together we are going to the top. Also I have a very supportive family my Mother and father, sister and brothers. They all support me as well as my mother in law. Family is everything at the end of the day. I am so blessed to have the supportive family God had blessed me with.
TH: Any last words? CB: With God all things are possible!